NATHALIE BOY DE LA TOUR NEW HEAD OF FRENCH FOOTBALL LEAGUE
The French football League (LFP) has elected a new president in Nathalie Boy de la Tour after the candidacy of Raymond Domenech was thrown out.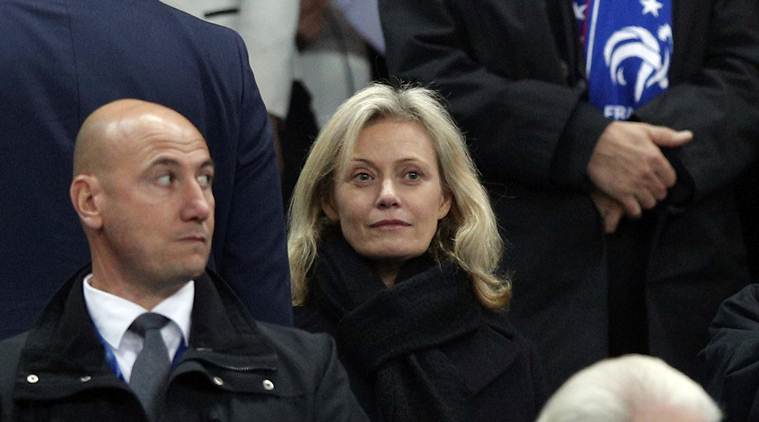 The Administrative Council put the candidacy of the 64-year old former France coach forward. However, two-thirds of the General Assembly struck out the candidacy. Domenech was the man who led the senior team to the 2006 World Cup before they lost out to Italy.
The former coach subsequently headed France's Professional Coaches' Union (UNECATEF) after leaving Les Blues in 2010. Domenech has been active in the media, but the General Assembly preferred a Boy de la Tour candidacy.
Boy de la Tour is the first female that was elected to the LFP Admin Council in 2013 having being the Director General of the Football Foundation for eight years. She is set to continue as the head of French football league after Frederic Thiriez resigned April this year.

On the other hand, the French clubs in the Ligue 1 have settled their dispute as they agreed a deal on how to share the money from TV deals in the forthcoming seasons. Most of the small teams in the top flight were not comfortable with the way about €748.5 million was to be shared in four years. The small clubs felt the elite clubs were taking too much at their detriment.
The resolution meeting took five hours in Paris until the representatives of the 20 Ligue 1 clubs agreed on a deal.
"I'm delighted to see the 20 Ligue 1 presidents get together. If we're not all united, how will we be able to go up against the big foreign leagues?" Bernard Caiazzo, president of the Premier Ligue and chair of St. Etienne said.