Thiago Silva wanted PSG to sign Philippe Coutinho
Ever since Thiago Silva joined Paris Saint-Germain on July of 2012, the Brazilian defender has helped PSG in lifting 4 Ligue 1 titles as well as various other pieces of silverware. In every single season that Silva has spent at the Parc des Princes, Silva has managed to make 22+ appearances.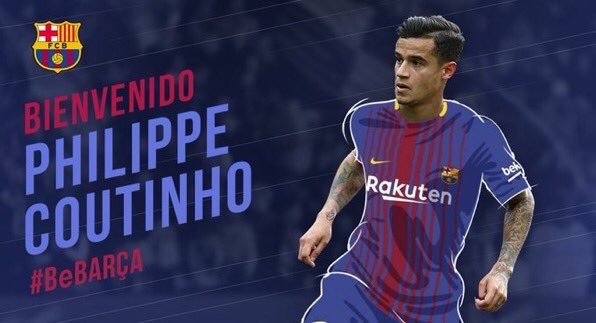 The impact that the Brazilian defender has made at PSG does not only reflect on the actual pitch but it also extends to beyond the field as its believed that Thiago Silva has helped in signing other players as he is in some form of a recruiter.
When Neymar joined PSG, it's rumored that Thiago Silva played a big role in the luring process as both of them are Brazilians and know each other well after having represented Brazil at the international stage.
"I talk a lot with Coutinho. I hope that at the end of the season or even before, it could be a nice surprise for us. I hope he will think well and that next year he will work with us. As with Neymar, I give him a lot of advice but I think the most important thing for him is to make the best decision." PSG's Thiago Silva said.
Unfortunately for Thiago Silva and for Paris Saint-Germain, it was recently announced that Philippe Coutinho signed for Barcelona for a transfer fee in the region of €160 million.
For the past few weeks it has been rumored where Coutinho would sign in this current 2018 winter transfer season. Various clubs were linked with the Brazilian player and after everything was said and done, it was Barcelona the team that managed to secure Coutinho's services and even turned the 25 year old player into one of the most expensive football transfers in the history of the sport which is regrettable for Thiago Silva as he was hoping to play alongside another 1 of this national teammates at Parc de Princes but it won't be happening.