Thiago Silva wants to see Kylian Mbappe in PSG
The 32 year old Brazilian defender and captain of Paris Saint-Germain, Thiago Silva gives his approval concerning Kylian Mbappe who is rumored to be on his way to the French club.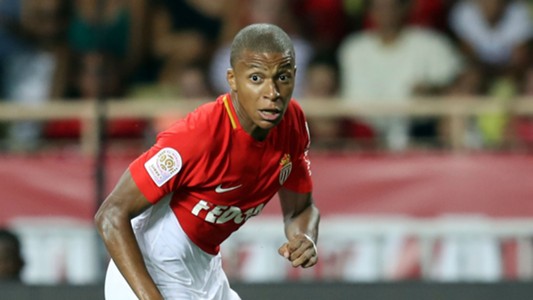 Kylian Mbappe is a rising star who has consistently been linked with various clubs who are believed to be interested in securing the services of the youngster who has recently turned into one of most sought out players in the entire sport.
Chelsea, Real Madrid, Barcelona, Manchester City, Manchester United and PSG are all of the high-profile clubs that are linked with Kylian Mbappe.
Paris Saint-Germain broke the bank in this summer transfer window after splashing out $263 million in signing Neymar. This is the highest fee that any club has ever signed for any player ever but even after offloading so much cash, PSG are still rumored to be on the move for more additions.
Thiago Silva is hoping that Paris Saint-Germain are indeed able to lure in Kylian Mbappe as the Brazilian defender said:
"He always wants to score, he has a great quality of dribble, and I think PSG is a team that loves that kind of player. He could become a very important and very significant player for the squad. I see on TV that he has his head on his shoulders."

The 2013 FIFA Confederations Cup winner is certain that the 18 year old rising star Kylian Mbappe will be able to blend in with Neymar, Angel Di Maria and the rest of the talented players.
Paris Saint-Germain failed to win the Ligue 1 season during their campaign of 2016-17 after falling behind Monaco who claimed the top spot with 95 points while PSG had to settle with the 2nd spot with 87 points.
However, with the addition of the summer arrivals Neymar, Dani Alves and Yuri Berchiche, the head coach Unai Emery is hoping that PSG can lift the Ligue 1 title.